Morsafe Limited have devised a number of Height Safety courses ranging from simple Height Safety Awareness training to more complicated Rescue Techniques and Management of Working at Height Operations.  The courses follow industry standards and are constantly reviewed to ensure relevance and compliance with current legislation.
The Work at Height Regulations 2005 apply to "all work at height where there is a risk of a fall liable to cause personal injury at, above or below ground level". They place duties on employers, the self-employed and any person who controls the work of others (eg. facilities managers or building owners who may contract others to work at height) to the extent they control the work with an overriding principle in that "you must do all that is reasonably practicable to prevent anyone falling".
When work at height tasks are being carried out, "you must ensure that everyone involved in the work is competent."
This includes "involvement in organisation, planning, supervision, and the supply and maintenance of equipment".  Every employer shall ensure that work at height is properly planned; "which includes planning for emergencies and Rescue" and that "Duty holders' arrangements for emergency and rescue should not rely on the fire brigade. Duty holders create the risks so they should manage them".
Our courses have been developed to suit all work environments based on risk covering the legal requirements of the Work at Height Regulations and the procedural requirements of MoD (Chapter 7) , NHS and other similar company procedures requiring skilled operatives to control work at height as the "Person in Charge" or operate as member of the "Climbing Team".  They are delivered to meet the requirements of BS 8454: 2006 and the ACWAHT (Advisory Committee for Work at Height Training) syllabus and they follow the principles of the NEW industry training standard set by the Mast & Tower Safety Group (MATS).
Open courses are available or clients can opt to have the course(s) delivered on site, providing suitable facilities are made available, offering a more cost effective and less disruptive training solution if you have a number of delegates to attend.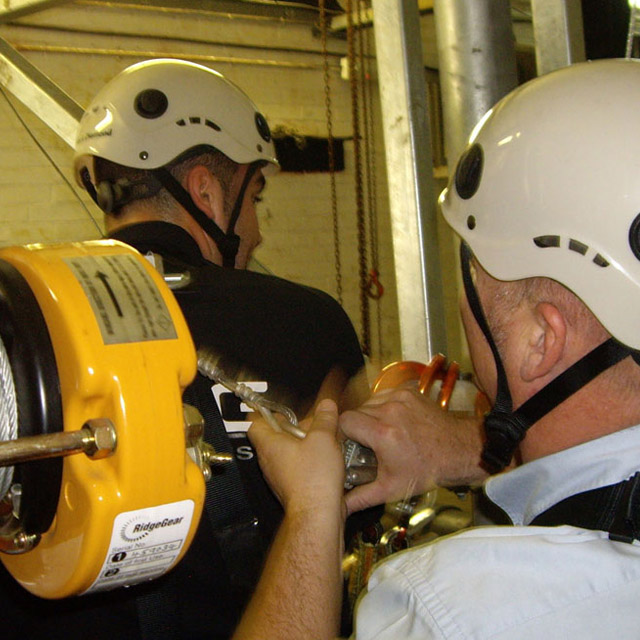 Delegate Fitness
 For delegates attending practical courses, it is important they are free of any medical condition that might adversely affect their performance or the safety of others. Training may be energetic and mentally taxing for some people. Employers are to ensure delegates are fit and able to carry out practical working at height activities.  Confirmation of fitness will be confirmed by the delegates prior to any practical training days being delivered.  Delegates are also requested to bring suitable clothing and footwear for the practical exercises allowing for current weather conditions.
For further information on any of our courses you may be interested in, please select the course from the list below.  Should you wish to make a booking, make an enquiry about on-site training, or have any further questions, do not hesitate to contact us on enquiries@morsafe.co.uk or call the office on 01733 247999.